Why You Need A Stocks Home Inspection
Purchasing a home is probably the most expensive purchase you'll ever make. This is no time to shop for a cheap home inspection. The cost of a home inspection is very small relative to the value of the home being inspected.  Do yourself a favor…pay a little more for the quality inspection you deserve, and protect yourself against a possible bad investment. P
urchasing a home should be a rewarding experience, and not one filled with grief and regret. At Stocks Home Inspection we offer you the most thorough, and comprehensive home inspection there is. We use some of the most expensive & high tech tools in the industry to ensure you get the most thorough home inspection possible. Through our years of experience & use of ground breaking technology you can have peace of mind when purchasing your new home. Give us a call now to schedule your appointment, or use our convenient online scheduler to book your appointment. We will provide you with the negotiating power and peace of mind that you need & deserve. This we guarantee!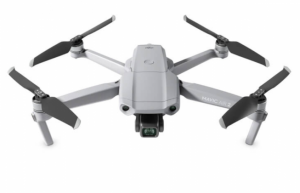 What Can Stocks Home Inspection Offer You?
We offer you award winning, professional, thorough, high tech, & high quality home inspection services

We offer you a

FREE 100 Day Warranty

with every full residential home inspection

We offer you convenient online scheduling, and payment options

We offer you same day computer generated photo/video reports for professional, accurate, detailed

reporti

ng, and quick turn around

We use the DJI Mavic Air 2 aerial drone for inspecting those high hard to reach rooftops which allows for the most detailed roof inspection possible

. 

We also use the Flir infrared camera with MSX, This technology alone enables us to discover what the other home inspectors are completely blind to such as hidden moisture problems, overheating electrical components, missing insulation, air leaks and much more. All these things left undiscovered by another "home inspector" will end up costing you thousands of dollars in repairs, and turn your new dream home into an expensive nightmare. Without the use of our ground breaking, and state of the art technology in your home inspection along with our knowledge & experience, your only getting half the inspection you deserve & need!