Residential Homes & Condos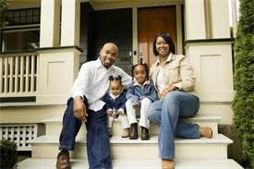 Here is What is Included in Your Full Home Inspection:
Interior thermal imaging scan
Computer generated photo/video report
Carbon monoxide test
Gas leak test
Roof, vents, flashings and trim;
Gutters and downspouts;
Skylight, chimney, and other roof penetrations;
Decks, stoops, porches, walkways and railings;
Eaves, soffits and fascia;
Grading and drainage;
Basement, foundation and crawlspace;
Water penetration and foundation movement;
Heating system;
Cooling system;
Main water shut-off valve;
Water heating system;
Interior plumbing fixtures and faucets;
Drainage sump pumps with accessible floats;
Electrical service line and meter box;
Main disconnect and service amperage;
Electrical panel(s), breakers and fuses;
Grounding and bonding;
GFCIs and AFCIs;
Fireplace damper door and hearth;
Insulation and ventilation;
Garage doors, safety sensors and openers
Sample Home Inspection Report

What is a Home Inspection?
A home inspection is a limited, non-invasive examination of the condition of a home, often in connection with the sale of that home. Home inspections are usually conducted by a home inspector who has the training and certifications to perform such inspections. The inspector prepares and delivers to the client a written report of findings. The client then uses the knowledge gained to make informed decisions about their pending real estate purchase. The home inspector describes the condition of the home at the time of inspection but does not guarantee future condition, efficiency, or life expectancy of systems or components.
A home inspector is sometimes confused with a real estate appraiser. A home inspector determines the condition of a structure, whereas an appraiser determines the value of a property. Although not all states or municipalities in the U.S. regulate home inspectors, there are various professional associations for home inspectors that provide education, training, and networking opportunities. A professional home inspection is an examination of the current condition of a house. It is not an inspection to verify compliance with appropriate codes. A similar but more complicated inspection of commercial buildings is a property condition assessment.
 A home inspector's report will review the condition of the home's heating system, central air conditioning system (temperature permitting), interior plumbing, electrical systems, roof, attic, visible insulation, walls, ceilings, floors, windows, doors, foundation, basement, and visible structure.

How To Prepare For Your Home Inspection
If possible make sure all the utilities are turned on
Have information about the property ready when calling to schedule your home inspection (square footage, age, type of home)
Discuss with the inspector any special concerns you may have
Please allow adequate time for inspection (typically 2-3 hours)
Fee must be paid in full by the end your scheduled appointment