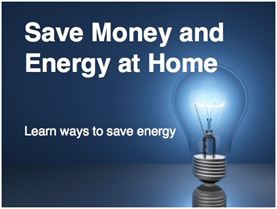 Most people don't know how easy it is to make their homes run on less energy, and here at InterNACHI, we want to change that. Drastic reductions in heating, cooling and electricity costs can be accomplished through very simple changes, most of which homeowners can do themselves. Of course, for homeowners who want to take advantage of the most up-to-date knowledge and systems in home energy efficiency, InterNACHI energy auditors can perform in-depth testing to find the best energy solutions for your particular home. Why make your home more energy efficient? Here are a few good reasons:
Federal, state, utility and local jurisdictions' financial incentives, such as tax breaks, are very advantageous for homeowners in most parts of the U.S.
It saves money. It costs less to power a home that has been converted to be more energy-efficient.
It increases the comfort level indoors.
It reduces our impact on climate change. Many scientists now believe that excessive energy consumption contributes significantly to global warming.
It reduces pollution. Conventional power production introduces pollutants that find their way into the air, soil and water supplies.